Accessibility
Our historic opera houses are an asset in terms of their setting and splendour. But old monuments also have a downside. Centuries ago, people did not really think about accessibility for wheelchair users. The architects left little room for adaptation. But we do our utmost to ensure that wheelchair users can enjoy our performances to the full.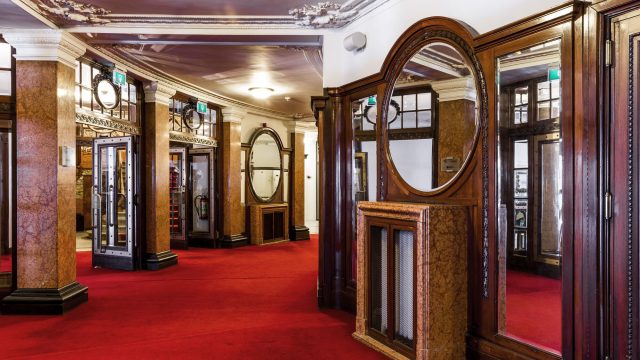 ACCESSIBILITY OF THE HALLS
In Ghent, a lift goes up to the first floor, in Antwerp it goes right to the top, on the fifth floor. The wheelchair spaces are located on the ground floor, both in Antwerp and Ghent. For safety reasons, wheelchair users cannot be admitted to the higher balconies.
In Antwerp, wheelchair users can enter the building via the box office.
REDUCTION RATE
Our wheelchair spaces are available at a 50% discount on the standard price. Special wheelchair spaces are provided on the parterre for opera and ballet performances. If an accompanying person is required, the same discount applies. Tickets at this rate can only be ordered by phone or on site via the box office and upon presentation of an official certificate. We also ask that you mention when booking if we need to provide special assistance. The rate is never retroactive (we ask you to mention the discount when ordering).

Guide dogs are welcome, but we ask people with guide dogs to order tickets through the box office and to inform our staff.