Baroque exotism
Tim Van Steenbergen's costumes and scenography for The Indian Queen
Tue, Feb 28, 2023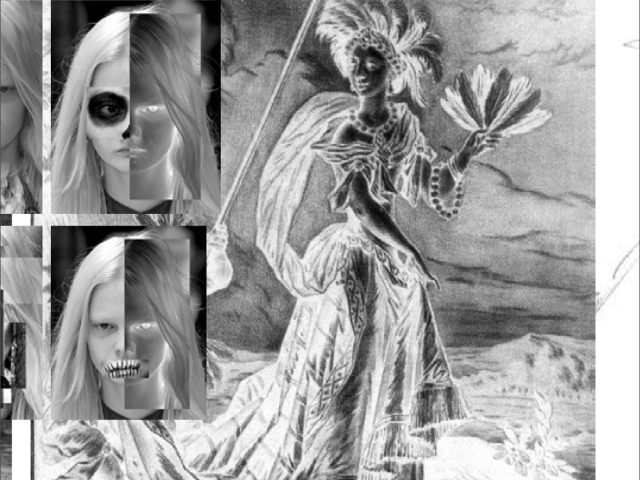 The Indian Queen is the account of the historically impossible struggle between Incas and Aztecs. Against this backdrop of baroque exoticism, an intrigue unfolds that is somewhere between political drama and family saga.
Director Guy Cassiers embraced The Indian Queen in all its hybridity and gave it a contemporary interpretation. Together with a stellar cast of singers and actors, and with Emmanuelle Haïm's baroque ensemble Le Concert d'Astrée, Cassiers signs for one of the most successful staging of dramatick opera today. For costume design, Tim Van Steenbergen and Mieke Van Buggenhout drew inspiration from South American tradition and folklore, contemporary fashion, extreme tattoo culture and global resistance movements.
The central figure in The Indian Queen is Queen Zempoalla, an incredibly richly scripted character. She is the spider in the web of lies, intrigue, threats and infatuations.
View snippets of the mood board for her character here.