Careers
Starting from the irresistible power of music, theatre and dance, Opera Ballet Vlaanderen works every day with a team of more than 400 permanent staff. Together, we bring to life the great works of opera, ballet and dance history, as well as contemporary creations and masterpieces to be rediscovered. Our mission: to move our audiences, to inspire them, to allow them to enjoy beauty and to encourage them to reflect. In order to continue playing our role both nationally and internationally, we are currently looking for the following profiles.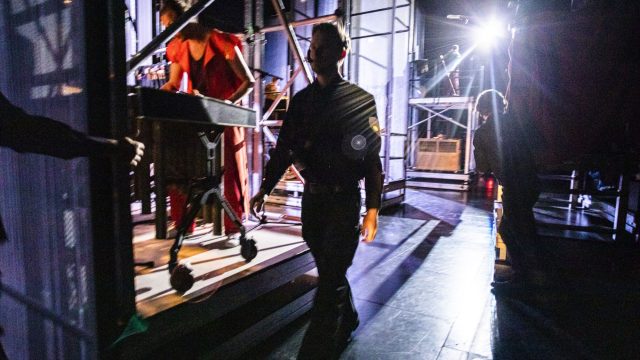 In addition, we are permanently looking for (freelance) employees in our costume, stage technology, set, lighting, audio and video departments.
According to our staff, the following five aspects are important for anyone considering applying for one of the technical positions:
from idea to premiere, you are an important link in the realisation of a project
you work together with a variety of teams
we take care of each other in a safe working environment
there is room for self-development, own responsibility and initiative
and, last but not least: the warm and friendly atmosphere
CONTACT
Do you have questions about a vacancy?
Do not hesitate to ask them via jobs@operaballet.be