Get acquainted with opera and ballet
Have you always wanted to know what happens behind the beautiful facades of our opera houses? Does it tickle your fancy to step inside? Would you like to get to know opera or ballet? That is possible, because everyone is welcome! Opera Ballet Vlaanderen presents opera and ballet performances, concerts, youth performances and much more. Take a look at our programme and discover the full range.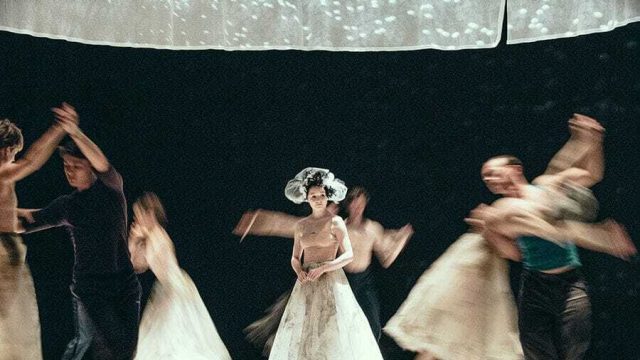 What can you expect?
An evening at Opera Ballet Vlaanderen is always unforgettable. You will experience a beautiful performance in a unique setting. The friendly venue staff are always ready to help you and show you the way in our beautiful buildings. On stage, you can expect innovative and moving performances by the best artists from Belgium and abroad. To understand what is being said and sung, you can follow the Dutch and English translations above the stage. And below the stage, our large Symphony Orchestra will be playing. Come along and experience it with your own eyes and ears!
How can you buy a ticket?
You can easily buy a ticket via www.operaballet.be. The price varies, depending on the type of performance and your seat, but there is a seat for every budget. You can buy a ticket for as little as 15 euros. In addition, we also offer many reduced rates. If you would like personal advice on the programme (for example, on which performances are suitable for children) or help ordering your tickets, please contact the box office staff. Do you want to bundle several performances? We offer small and large season tickets in different formulas. Still have questions? Feel free to send us a message via Facebook or Instagram.
How do you prepare for a performance?
A few days before the performance you will receive an e-mail from us with your ticket details and some background information about the production. You can consult the route description to see how you can reach our venues easily. You will find routes for cyclists, information about public transport and the nearest parking spaces. In short, everything you need to arrive without any worries.
Some people prefer to enjoy a performance uninhibitedly. Others prefer to prepare themselves with the help of text material and audio introductions that we offer free of charge via the website, the magazine, the social media or the programme book. The beautifully designed programme book provides both a short 'introduction' to the subject matter and longer reflections on the themes on which the production focuses. If you wish, you can also join for the free introduction (only in Dutch) 60 minutes before most performances: the ideal last-minute preparation.
Useful to know
There is no dress code. The days when you went to the opera in a rustling ball gown or dinner jacket are long gone. Festive, fashionable or plain: whatever you wear, we want you to look radiant!
Check the starting time of the performance well in advance. If you arrive half an hour early, you have enough time to hang up your coat and find your place. Once the performance has started, we keep the doors of the hall closed. Are you late or leaving the auditorium? Usually there is a latecomer's moment when you can still enter the auditorium. The theatre staff will show you the way.
For fire safety reasons and for the comfort of our visitors, we ask you to leave your coats, umbrellas, rucksacks, etc. in the cloakroom. The theatre staff will ensure that your belongings are safe and that you get them back quickly after the performance.
You can have a drink in the foyers before and after the performance. The bar is also open during the interval. You can pay with your bank card. Would you like to eat something before the performance? Then you can visit one of the many restaurants and bars near the opera houses of Antwerp and Ghent. For a small appetite, we offer a few snacks in our foyers.
Would you like more information about upcoming performances? Don't forget to take the free OBV magazine with you when you visit.
Would you like to take a look in the theatre beforehand? Both opera houses offer guided tours every last Saturday of the month and Opera Antwerpen every last Sunday. It is best to book in advance as places are limited.
Smoking, eating and drinking are not allowed in the auditorium. It is also forbidden to take photographs or make videos during the performances. You can read our frequently asked questions on our website.
Would you like to stay up to date with all our activities? Follow us on Facebook and Instagram and subscribe to our newsletter.
See you soon!