The music of Ernani
Verdi's unknown gem in 3 highlights
by Maarten Boussery, Wed, Dec 14, 2022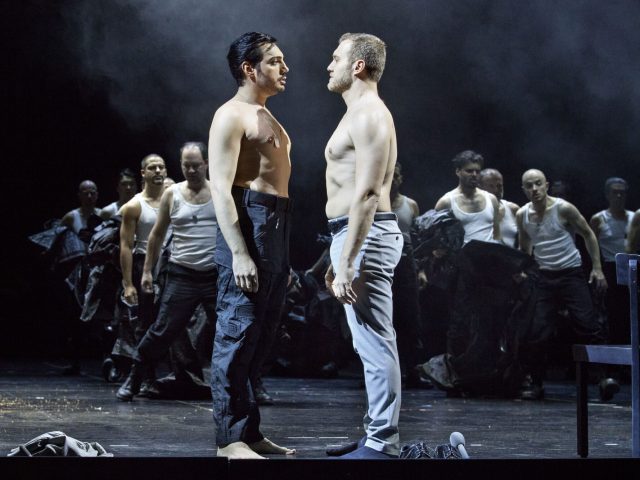 Nabucco, La traviata, Aida or Otello: Giuseppe Verdi has a lot of opera classics to his name, but Ernani probably doesn't ring a bell. Although the work was a huge success at its premiere, it later ended up in oblivion. Unjustly, we think. Through three musical highlights, we prove that Verdi's unknown masterpiece has everything to end up in your list of favourite operas.

Ouverture
During the first minutes of Ernani, Verdi gives a musical summary of the main emotional drives of the opera's characters: revenge and love. The orchestra opens with a dark and melancholic theme, which is interrupted by an emotionally lyrical second theme: love takes over. With a variation on both themes, Verdi concludes his brief introduction. The overture is thus a preview of a story in which both forces constantly battle with each other, ultimately with no clear winner. A beautiful piece of orchestral work by grandmaster Verdi.
'Mercé diletti amici'
'Listen now all to the troubles of my heart', Ernani sings in his first aria. From the beginning of the opera, we are immersed in Ernani's emotional world: he is madly in love with the unattainable Elvira and at the same time consumed by revenge against the king, who massacred his family. 'Mercé diletti amici' also immediately shows that Ernani's part is a challenge: the tenor is presented with a technically demanding score with impressive bravura arias and high notes, as only Verdi could write them.
'Si rideste il Leon di Castiglia'
A Verdi opera wouldn't be a Verdi opera without a big choir on stage. At the end of the third act, a rebel army is ready to join Ernani in eliminating the king. With the combative hymn 'Si rideste il Leon di Castiglia', they sing encouragement to themselves. The male choir echoes statements such as 'we are all one family' and 'we will not be slaves as long as blood flows through our hearts', while the orchestra provides a heroic accompaniment. The result: a goosebump moment, as there are so many in Verdi's Ernani.