The story of Die Fledermaus
The champagne is all to blame
Thu, Oct 19, 2023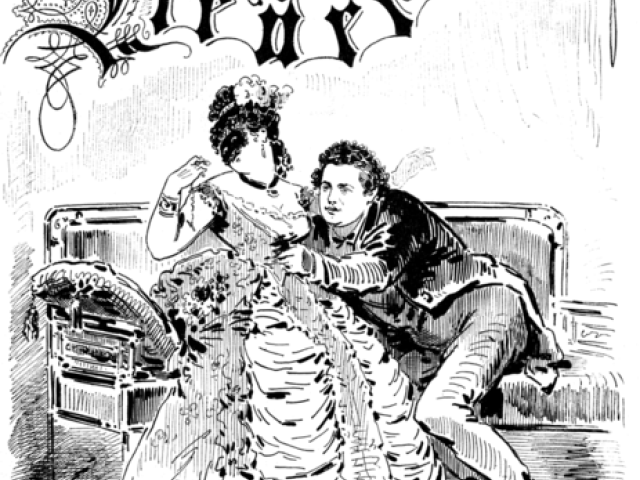 Act One
The Eisensteins' abode
The jolly Alfred is serenading his former love Rosalinde, who is now married to the wealthy Gabriel von Eisenstein. Rosalinde is charmed by his offering, and agrees to a tryst. As luck would have it, her husband is about to go away for some time: Eisenstein must spend eight days in prison for having insulted a public official. Before that, however, his friend Dr. Falke convinces him to attend the ball being held by Prince Orlofsky. Eisenstein heads out, telling Rosalinde he is off to prison.
With the chambermaid Adele also out of the way – ostensibly visiting her ailing aunt, but in reality, attending the same ball at her sister Ida's invitation – Alfred and Rosalinde seize their opportunity. But their cozy tête-à-tête is interrupted by the abrupt arrival of prison warden Frank, who has come personally to fetch his charge. So as not to compromise Rosalinde's reputation, Alfred pretends to be her husband and submits to arrest by Frank.
Act Two
Prince Orlofsky's villa
Prince Orlofsky's ball is an extravagant affair, though there are several signs that something is amiss. Ida had, in fact, not invited Adele at all; a certain Marquis Renard turns out to be Gabriel von Eisenstein; and Chevalier Chagrin is none other than Frank, the prison warden. And the belle of the ball – a masked Hungarian countess – is actually Rosalinde, with whom Marquis Renard (i.e. Eisenstein) becomes immediately infatuated. Oblivious to her true identity, he embarks on a romantic conquest, while the amused Prince Orlofsky and the shrewd Dr Falke look on in amusement. Misunderstandings abound, and the champagne flows richly.
Act Three
The prison
The next morning, the hungover 'Marquis Renard' and 'Chevalier Chagrin' both find themselves in prison: one as an inmate, the other as the warden. The situation is perplexing, as Frank thought he had already apprehended his prisoner the night before. One by one, the other ballgoers also trickle into the prison. Ultimately it becomes clear that Dr Falke orchestrated the entire scenario to exact revenge on Eisenstein for a former prank, one that had earned him the nickname 'die Fledermaus' (the bat). Fortunately, the situation is met with hearty laughter, and Rosalinde forgives her abashed Eisenstein. Der Champagner war an allem Schuld!' – 'Champagne was the cause of it all!'