A day with the dancers of Opera Ballet Vlaanderen
Get a unique look behind the scenes on the occasion of Dance Day 2022.
Mon, May 9, 2022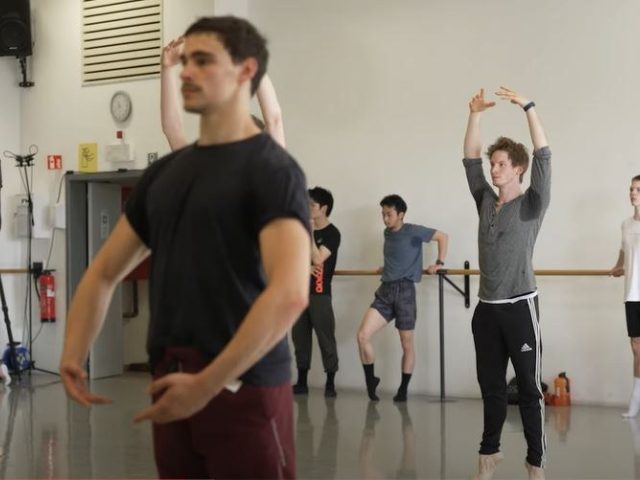 Follow 5 dancers of our ballet company during their daily ballet class, together with host on call, the ever charming Wim Vanlessen. As an ex-principal, Wim is the perfect guide to discover where our dancers get their inspiration and strength from to bring the strong and diverse productions of last season to the stage: Giselle by Akram Khan, Palmos by Andonis Foniadakis, Le Sacre du Printemps by Pina Bausch, Noetic by Sidi Larbi Cherkaoui, C(h)oeurs 2022 by Alain Platel or Half life by Sharon Eyal. They also talk about why the class is the perfect starting point for the day.
Volg 5 dansers van onze balletcompagnie tijdens hun dagelijkse balletles, samen met gastheer van dienst, de immer charmante Wim Vanlessen. Als ex-principal is Wim de geknipte man om te ontdekken waar onze dansers hun inspiratie en kracht uit halen om de ijzersterke en uiteenlopende producties van afgelopen seizoen op de planken te brengen: Giselle van Akram Khan, Palmos van Andonis Foniadakis, Le Sacre du Printemps van Pina Bausch, Noetic van Sidi Larbi Cherkaoui, C(h)oeurs 2022 van Alain Platel of Half life van Sharon Eyal. Ze vertellen ook over waarom de les hét startpunt is van de dag.